Thursday, October 16th, 2014
June 27-29, 2014. Winner (PRO): Julien Cudot (results).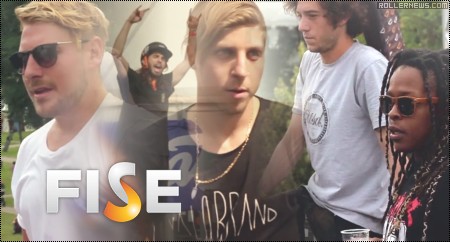 Featuring Julien Cudot, Dominik Wagner, Montre Livingston, Nick Lomax, Dave Lang, CJ Wellsmore, David Sizemore, Adrien Anne, Bruce Varache, Stephen Swain, Anthony Avella, Alex Broskow, Yuma Baudoin, Romain Godenaire & more.
FISE World Andorra 2014: More Media
Roller Spine Finals (PRO) | Julien Cudot: Best tricks Winner | Results .

Trivia: Andorra is a landlocked microstate in Southwestern Europe, located in the eastern Pyrenees mountains and bordered by Spain and France.