Tuesday, September 13th, 2011
Fade Hurricane (Robert Lievanos) designed a tee for Hedonskate.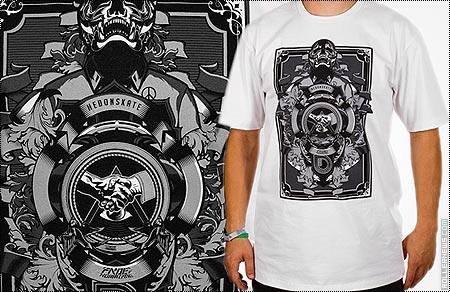 About Robert C. Lievanos
Robert C Lievanos grew up in the action sports industry as a pro skater in the 90's. His love for creating and skating was formed at a early age.

After college, Robert worked as an editor and motion graphic artist. He soon realized that this was not the direction for him. In 2007, he started up his own studio, Fade Hurricane Design and has been working for himself ever since.

Robert's travels, experiences, hard work and dedication molded him into the versatile designer he is today.