Thursday, February 11th, 2016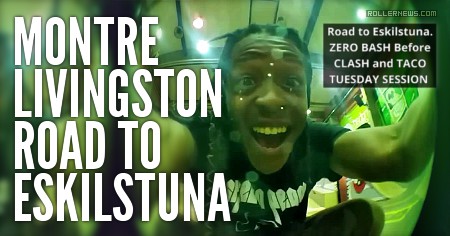 Montre Livingston is travelling for the Winterclash 2016 (Feb 19-20) and is currently in Sweden in Eskilstuna (home of the Zero One Six skatepark).
Skating at 2:44.
Filmed my trip to Sweden and figured I'd make an edit of the fun. All the cool lil kids from Eskilstuna ripped it. Enjoy! – Montre Livingston.