Monday, June 16th, 2014
Do it for the ratchets, a video by Jeremy Soderburg (full video). Featuring Daniel Rosado, Robert Besabe, Jeremy Soderburg, Steven Cortes, Chris Calkins and more.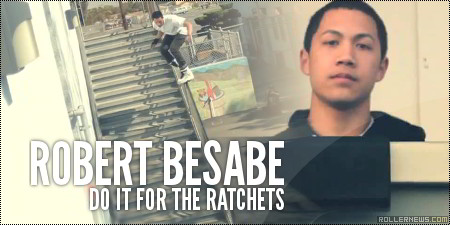 I took so long to put this section up because Robert Besabe showed a disinterest in rollerblading after we made this video but now slowing but surely he is pushing himself a again.

Robert has a bunch of potential since he is still young, he has a bunch of dudes that push him every time we skate and i especially give him a hard time cause i know how good he is and he cracks under peer pressure lol. – Master Splinter.