Saturday, December 10th, 2016
I started this project, not having done anything like this on skis in almost a decade. As with skiing, I had all my ski footage filmed in about 3 weeks. Then tore my MCL. About 6 months later I limped my way back on to my skates to get a few tricks.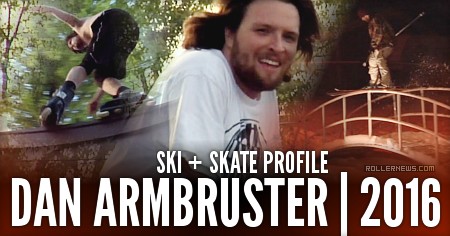 Then having spent all the $ on my knee, meeting my insurance deductible. It seemed like a good idea to get surgery on my bi-laterial inguinal hernias I'd been putting off for a few years…
I'm currently trying to get healthy and finish up all the projects I've started. This is what I ended up with for 2016. Hope you enjoy! Huge thanks to the TRILL team "Tom Leong, Ian Walker, Austin Cooper, Ian Forgette, & Howie Bennett for filming. Look out for my full BLADE vid "2TRILL" dropping very soon. Starring the entire TRILL Team as mentioned above. – Dan Armbruster.