Posts Tagged 'd3o'
Wednesday, April 2nd, 2008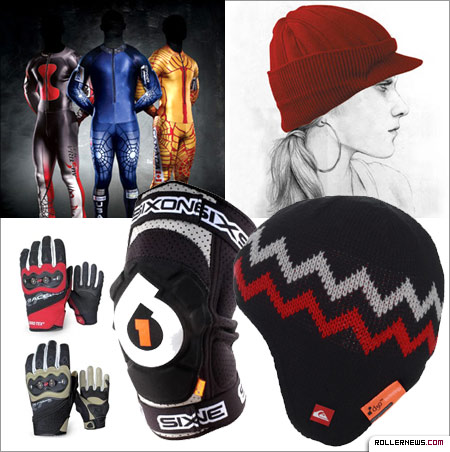 D3o is a complex elastomeric compound discovered at the University of Hertfordshire. A shear thickening material, it is flexible when moved slowly, but when it is compresssed by an impact, its molecules lock together.

The material stiffens, spreading the impact over a greater area (source).
A lot of products have already been created for sports & extreme sports using this material (snowboard, soccer, motorbike racing, etc), and i'm sure that rollerbladers could use one of those gloves, helmets, knee protections: they are light and look pretty cool.
Sad recent events are there to remember us that we are not indestructibles: The accident of Josh Waggoner (RIP), the injury of Cameron Card, the death of Richard Taylor and much more.
Here are some videos on the subject:
Thanks Kmediavideo.
What is d3o?
An explanation of what d3o is given by Richard palmer, founder of d3o lab.
D3o on the Discovery Channel:
(more…)