Monday, December 5th, 2016
Todd and Joey watch the Joe Navran's film and USD Team Video Coup De Tat from the year 2000 (full video available here).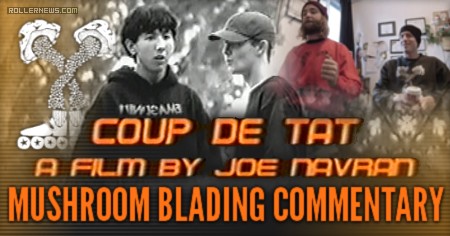 One of the top 5 most revolutionary videos in rolling. This video paved the way for a a lot of what you see in skating today. It's edited to perfection as well as skating to match. A sure classic.
Featuring Brian Shima, Kevin Gillan, Josh Petty, Jeff Fredrick, Champion Baumstimler, Dustin Latimer, Jon Julio and Friends.
Coup de Tat (2000) by Joe Navran: Full Video + Soundtrack Listing.