Thursday, August 6th, 2015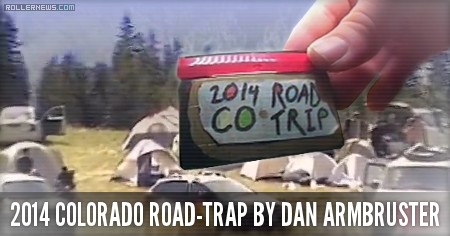 Colorado is my home, and the Colorado Road-Trip is undeniably the best weekend of my year.

For the 2014 Trip I got smoked off the bat (at the first park). So I stuck with my original plan to capture as much of the action and good times as possible.

So enjoy some oldies but goodies and watch all of my favorite people do what they do best! Can't believe it's been a year… ENJOY and I look forward to seeing all of you this weekend! – Dan Armbruster.
Previously: King of the Trill: a flick by Dan Armbruster (2013).