Posts Tagged 'cirque duh sol eh'
Friday, November 22nd, 2013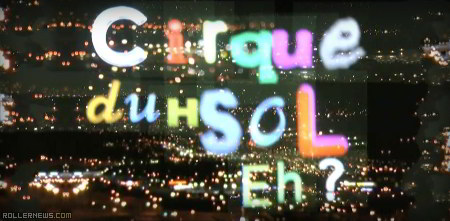 Wednesday, August 7th, 2013
There aren't many sports or activities that allow you to be a ninja (apart from maybe martial arts?) However rollerblading allowed Mason to be a ninja and it was a natural fit…

In fact rollerblading is an inherently ninja experience. Let this section be a strong reminder that we're all ninjas… Especially if you wear a ninja costume while wearing rollerblades.
Ps: The OG remedy is still the ultimate ninja skate choice… You just can't fuck with some of the body positions in this section.
Saturday, January 5th, 2013
Lucky enough to exist in one of the most beautiful and diversely populated landscapes possible, There is a group of friends that are helplessly bound to one another because of a great idea. Wheels.

Attached to our feet. We have a lot to be thankful for and this is us saying thanks. Thanks to crazy people. Intolerance. Conformity and memories.
Think about rollerblading and friendship and then think about the people who truly believe that what they are doing is better.

Well, we're different, and one of the things that separate us from them is knowing that when something's gotta give, we've got to give. So this is us giving. All of us.

This is How to be Unpopular.