Thursday, March 17th, 2016
Filmed and edited by Jeph Howard.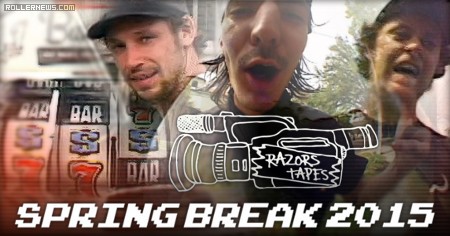 Here is pretty much all the good stuff from Razors Tapes Spring Break. The Razors team set out to Jacksonville and Orlando, Florida for a week of fun in the sun, Pow Wow Pro and some healthy street skating. Here is all the skating with lil bit of the extra stuff.
Featuring Jeph Howard, Shane McClay, Casey Wilson, Jarrod Banning & Howie Bennett. Music: Peter and test tube babies – Spirit of Keith Moon, The Adverts – No time to be 21.