Saturday, February 25th, 2017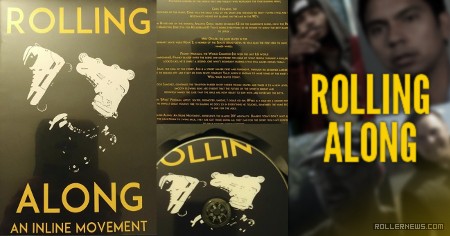 Rolling Along, an inline movement, a documentary by Richard Audley Vaughan. Starring Chris Edwards, Mike Opalek, Tom Hyser, Jon Julio, Franky Morales, Coco Sanchez & Brian BFree Freeman.
Coming June 16, 2017 in stores and online. Visit Rollingalongdoc.com.
In the 1990s alternative sports proliferated. One sport that captured the vibe of this era was Aggressive Inline. Considered by many analysts to be a billion dollar industry it all but vanished at the end of the decade. Rolling Along: An Inline Movement is the story of this sport from its birth to its rapid accent, crash and current underground status.