Sunday, February 19th, 2017
Blank is the prototype division of Rollerblade inline skates. Testing weird to make rad!
Inside view of the soul plates
Cool little view of the inside of the soul plates. Thanks Rollerblade for allowing Blank Rolling Products, Tom Hyser and Kyle Sola to make something weird and push the boundaries of skate design. We're just getting started. Look out for more cool creations soon! – Blank Rolling Products.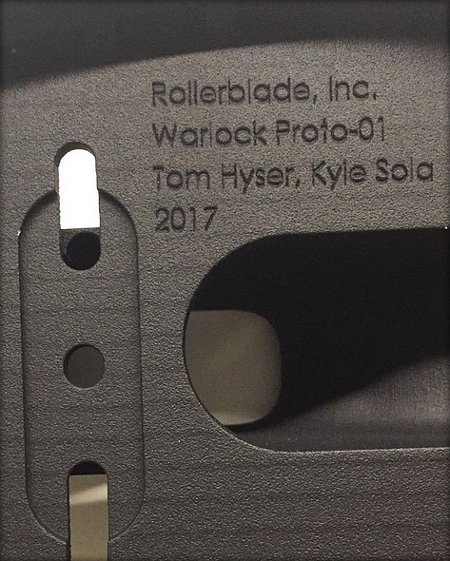 Screen capture from the 3D file of Warlock
Courtesy of Kyle Sola