Thursday, May 17th, 2012
The Blank frame is made of Zytel, a durable and slick material for grinding.

The sidewalls are rounded and tapered on the ends which allows the frame to slide smooth on any surface.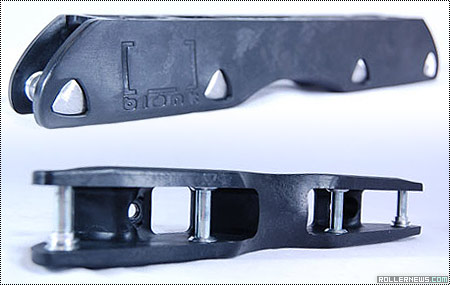 8mm axies are burly strong and only require one Allen key to remove the wheels.

Aluminium frame inserts keep your wheels spinning freely.
Size 1 (US 5-7.5), size 2 (US 8-11), size 3 (US 12-14).