Sunday, November 13th, 2016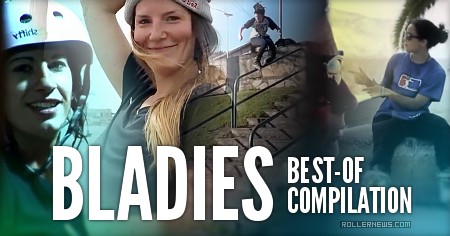 World's best "Aggressive Inline Bladies", some of the most creative and best (Until 2016) Part II (check part I here). Featuring Kaya Turski, Grazyna Wratny, Friederike Reisch, Eve Jovino, Fallon Heffernan, Mery Munoz, Jenna Downing & Fabiola da Silva.
Music: Kiss [Extended Version] – Prince And The Revolution, The Kills – Cheap and Cheerful, Tijuana – The Growlers, Eyes On Fire – Blue Foundation, Independent Girl – The Boys, Heer – Nuphlo, In the Land of Rhinoplasty – Jingle Punks, Hang A Picture – Thee Oh Sees.