Sunday, November 23rd, 2014
Second annual Blades Of Glory at the Hangaren park (Sweden).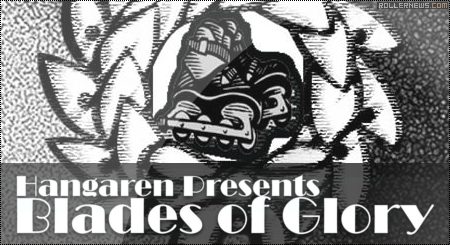 Linkoping is not much of a place to be during the fall, except for this of course. With a line-up featuring Josh Glowicki, Fredrik Andersson & Leon Humphries. As well as a collaboration with Winterclash I was not worried about the level of blading people would showcase.

Rumours about Michel Prado showing up turned out to be true to, lacing smooth truespin disasters all day. Vikings brought it hard but Josh Glowicki walked away with the win… Wait for the last trick. – Zebastian Cassel.
Senior Results
Josh Glowicki
Michel Prado
Johannes Karlsson
Junior
Martin Danning
Axel Bihagen
Gustav Dahlström