Posts Tagged 'bisca clothing'
Thursday, July 2nd, 2009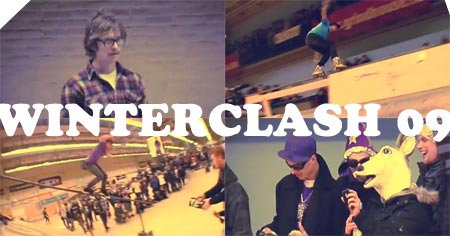 Friday, June 9th, 2006
Check out the amazing edit of the isrealien skater Avichai Wechsler. Avichai is skating for Grindhouse, Undercover and Biscaclothing.
Thanks El.julio !
Watch and Download the Video Edit :
(more…)
Tuesday, May 23rd, 2006
Bisca Clothing originated in 2004 as a small clothing company created by two individuals wich had a strong convinction that they could help the growth of rollerblading in their country.

Therefore, Alberto and Bisi founded Bisca. Not really a clothing company at the beginning, but more a bunch of people who put all of themselves into rollerblading to organize events, contests or make of any other occasion a good reason to meet up with other people or italian and foreign skaters.

After a while "in the business" Bisca decided to sell a couple of tees just to keep itself alive and continue doing what it was doing. The first t-shirts sold pretty well and Bisca slowly turned more into a clothing company.
Check 2 Edits of Avichai Wechsler, Team Rider and more :
(more…)