Tuesday, August 2nd, 2016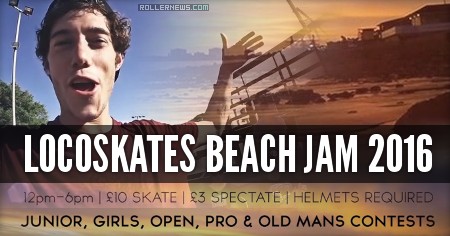 BeachJam is back for 2016 and will take place at Southsea skatepark on Sunday 21st August.
BeachJam is a chance for everyone to come and session one of the UK's most historic skateparks on a summer day. Come and hang out with friends and watch some of the UK best bladers.
More Infos: (more…)