Posts Tagged 'barn burner 2010'
Tuesday, April 6th, 2010
Jeff Dalnas and Aaron Feinberg warming up the day before Barn Burner 2010.

Sunday, April 4th, 2010
Gap to soul won best trick @ Barn Burner 10′.



Photo: Logun Mitchell.
Bonus: Aaron Feinberg, Focused Profile (Salomon Tour Video 2000)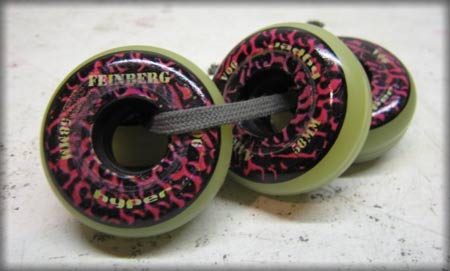 Tuesday, March 30th, 2010
Results
1. Erik Bailey
2. Brandon Weller
3. Josiah Blee

Best Trick: Aaron Feinberg.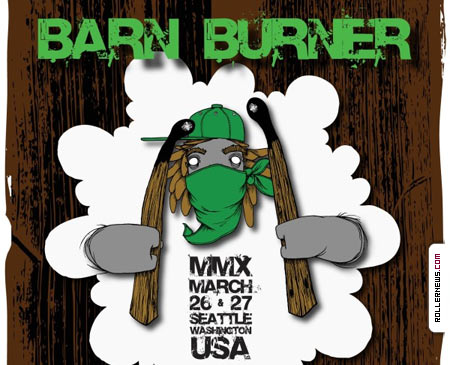 Barn Burner 2010 Finals
quoting Jonathan Roulston:
Did not plan on filming this years 10th Barn Burner competition, but during the warm ups to the finals, I noticed there wasn't many people who were actually filmed the comp, so I felt obligated to document something.

I went up to everyone of my friends asking them to help me film and Zach Smith agreed to help out. We were filming earlier in the day and I was low on batteries and tape. We missed a lot of tricks. The top 3 landed a lot more than I was able to film, and Aaron got hurt during the finals and wasn't able to land all the tricks he needed for the win.

I spent 30 minutes editing, no color correction, and song choice wasn't decided until my drive home from work.

Song: Beatles – Mean Mr. Mustard ; Polythene Pam – She Came in Through the Bathroom Window.
More Footage: