Wednesday, July 27th, 2016
Filmed and Edited by Patrick Andersen.
Additional Filming: Brandon Andersen.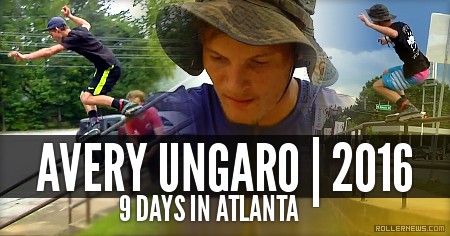 Avery Ungaro came down to Atlanta to film this edit. From jumping off roofs at 3am to walking away with 4 clips each day Avery is a clip machine. Hope you guys like it! – Patrick Andersen.