Wednesday, June 8th, 2016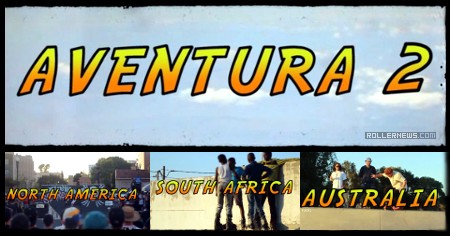 A quick promo video for the new full length skatepark movie, Aventura 2 by Michael Pedersen. Filmed in Australia, South Africa, South America, North America and Europe.
You can watch the movie at the premiere on the 17th of June 2016 at Copenhagen Blade days in Faelledparken, Copenhagen.
Aventura 1 (2011 – 2014): Full Video | Trailers.