Friday, January 31st, 2014
Invader. Vocals: Austin Barrett. Drums: Billy O'Neill. Bass: Jon Jon Bolino. Guitar: Nico Magellan.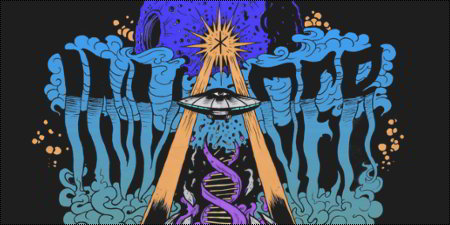 Invader's debut EP 'From the Chronochasm' is a raw collection of sonic artifacts retrieved from the void of time, warning the blue planetoid of it's impending doom. Support the band and get it for $3 on Bandcamp.