Tuesday, June 15th, 2010
I did this video for my final project in my computer art class. I wanted to explain why we rollerblade or why we love it so much to show people that may not know anything about the sport.

You have have seen my other documentaries on rollerblading, but this one is a little different and more of a trailer.

I am hoping to make this into a longer video and develop it more for another class. Most of the clips are either older ones from videos of mine or new videos in the process, so it is a preview to those as well. So check it out and if you haven't seen my older ones they are below.

Song: E.S. Posthumus – Arise.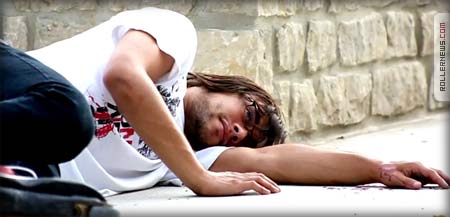 Filmed and edited by Anthony Gardener in Colombus Ohio.

Date of filming- 2009-2010

Skaters featured: Chance bentley, Eric Montelegre, Daniel Powell, Kyle Jordan, Bradley Wilson, Drew Speese, Sam Baker & more.

Voice Overs by Jeremy Craig aka Chunk.
Bonus: What Is Rollerblading?
This was a short documentary I made for a video contest over a year ago now. I just never uploaded it on here.

Skating from Chance Bentley, Kyle "Guam" Jordan, Drew Speese, and Jeremy Craig.
Previously