Tuesday, November 9th, 2010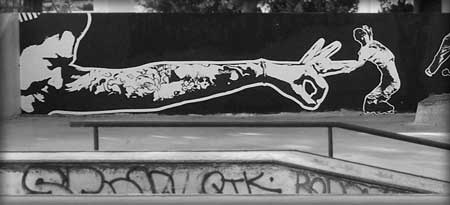 up: Collage by AL, St Martin Park.
As many artists, AL offers a contrasting, often conflicting personality Unlike many others, though, he is also really talented.

I don't know about the first part, but the latter is most probably the reason why he was picked to be the latest addition to the Arcena support team, both as a skater and a street artist! […]
Arcena: welcome AL
Filmed with a Canon 550D & Canon 18-55mm by Valentin TUIL. Song: Kyteman – Sorry.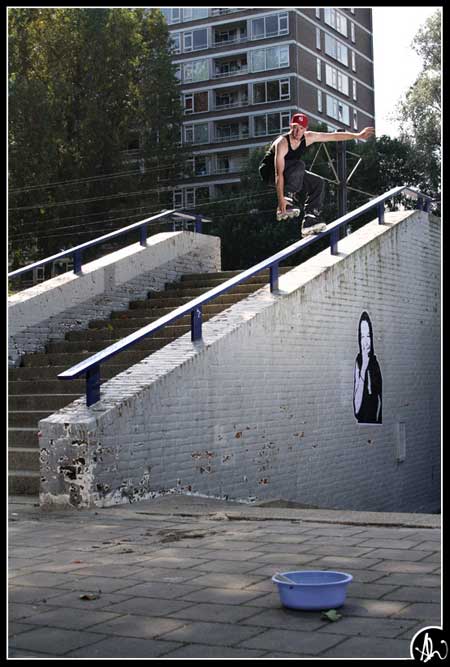 up: Edwin Wieringh – Backslide (Amsterdam) ; collage by AL.