Friday, November 8th, 2013
Ain't Right, an online video from Pittsburgh, PA. Full sections from Shane Conn, Stefan Brandow, Josh Mastele, Ryan Parker, Andrew DiPaolo, Cody Reffner. Featuring Jason Snow, Colin Sander, Chris Shields.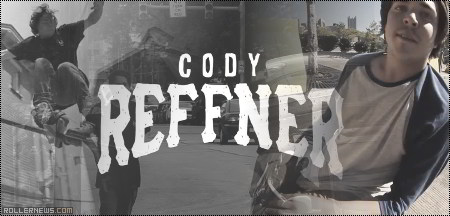 This is probably my favorite section I've made of someone to date. This year was Cody Reffner's year.

He's always been a great blader, but he really has pushed his technicality and style, and it definitely shows. Everyone who has seen him skate recently automatically becomes a fan, and I can't blame them. – Stefan Brandow.
Main Cameras: Stefan Brandow, Brant Pickup. Song: Curren$y – Light Snax.
Ain't Right (2013), More Media : Shane Conn | Stefan Brandow | Ryan Parker + Andrew DiPaolo | Josh Mastele | Yinzers Montage | Trailer.