Monday, December 1st, 2014
[Update] Here are the winners: Brandon Ballog, Mic Hael, Hdrn Bstl, Jordi Sintes Melis Roller, & Brooks I-Babble Nelson.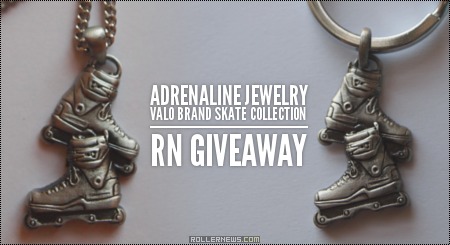 Adrenaline Jewelry is proud to announce the release of their newest and final collection: The Limited Edition, Valo Brand Skate Collection.

Sanctioned by the man himself: Jon Julio, Adrenaline Jewelry is happy to have its latest collection now available in stores or directly at Adrenalinejewelry.bigcartel.com.
Giveaway: Post a comment in this facebook thread and get a chance to win 1 of the 5 sets of special engraved Rollernews edition Valo style necklace + keychain! Deadline: November 28th.
Contact: adrenalinejewelry@gmail.com.