Posts Tagged 'adapt julian bah'
Sunday, September 14th, 2014
450 euros ($530) for the full setup.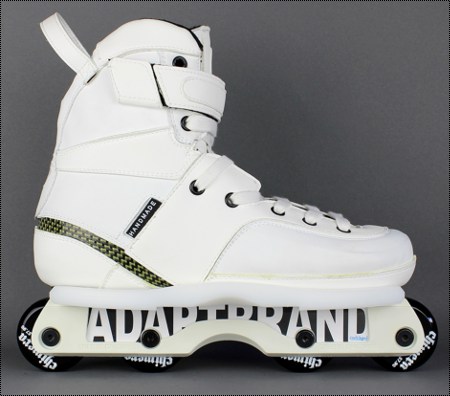 Photo courtesy of Magma.
Larger picture | more pictures of the skates.
Monday, February 24th, 2014
On the post of the Adapt Stealth: Julian Bah Pro Model, we added the pricetag which was displayed (photo: Stihiya Shop) on the Adapt Booth at the Winterclash 2014. The 365 euros pricetag will be different in the US where taxes are different.

Mail from Adapt
We just noticed that you put a US price on the Rollernews site for the Adapt stealth.

This price is not right, so its a bad publicity for us. The price in europe is 365 euro because of taxes. The US does not pay taxes on our product so its much cheaper.

We did not even put out the exact price on our site and already now your site works against our product with this.

So please remove it since its not the correct info. – Pieter.
Friday, February 21st, 2014
Pricetag: 365 euros ($500).
Note: The US does not pay taxes on skates so it's much cheaper. More infos.

Photos by Magma (larger pictures: 01, 02, 03)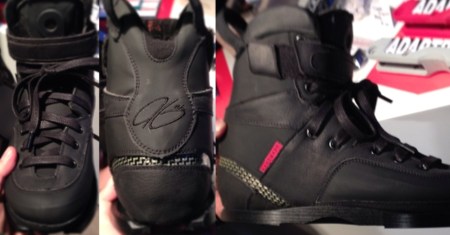 Photo by Nicky Shand (larger picture)