Monday, October 31st, 2016
This section is for Adam Bazydlo's first pro wheel from Sic Urethane.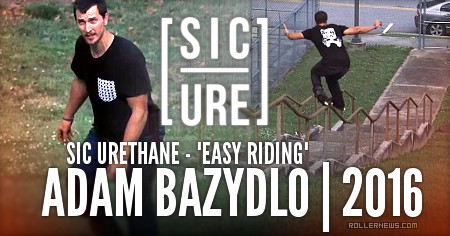 Adam got hurt earlier this year before the release of the wheel and took a long recovery coming back from a pulled tendon injury. We're pleased to see him shredding the streets of Atlanta once again. Filmed and edited by Brandon Andersen.