Syeahskate, a rollerblading team from Athens, Greece, have turned a residential home into a blade-house!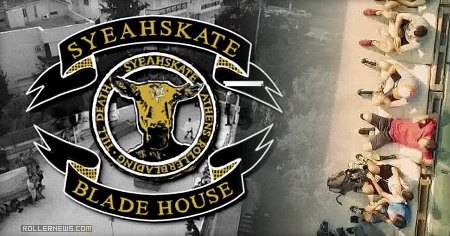 Equipped with terrace railboxes, an indoor living room bowl, a handrail and more, we are proud to present our 3rd in-house rollerblading event, featuring skaters from all over Greece and beyond!
Heavyweight Champion: Nikos Diakoumeas tie with Giorgos Mitropoulos. Jurassic Champion (Over 30): George Sarantoulias. Shot by Ilias Mertis. Cut by Nick Kouros (Nickkouros.com). Music: Kvelertak – Bruane brenn.

Support Rollernews:
make your purchases on
Amazon via this link
. Thanks!
Tags: athens blade house, best-of, greece, syeahskate