Cape Town, Shanghai, Los Angeles, Rio de Janeiro, Amsterdam.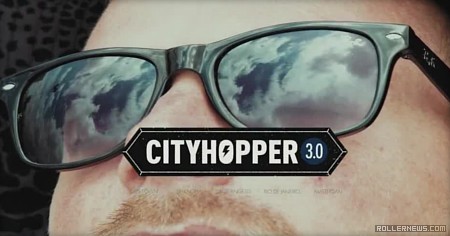 Sven Boekhorst visited 5 towns all over the world for the Cityhopper World, enjoy the first teasers.
Los Angeles Teaser
Shanghai Teaser
Cape Town Teaser
City Hopper 1 (2012): Video (Best-of) | Documentary | Trailer.
City Hopper 2 (2014): Video + Documentary | Trailer.

Support Rollernews:
make your purchases on
Amazon via this link
. Thanks!
Tags: cityhopper, cityhopper world, sven boekhorst