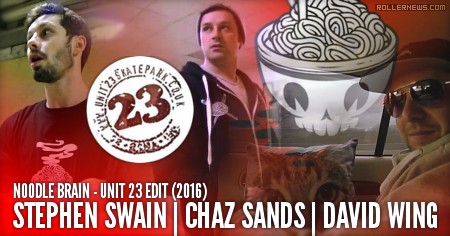 Noodle Brain Apparel Riders, Stephen Swain, David Wing & Anthony Mackie took a trip for a private session at the infamous Unit 23 skatepark in Dumbarton, Scotland.

During the session rollerblading legend Chaz Sands dropped by to show his support and show us what Unit 23 was all about.
Filmed & Edited by Matthew Laird-Turner. Additional Footage filmed by Chaz Sands.
Visit Unit23skatepark.co.uk.

Support Rollernews:
make your purchases on
Amazon via this link
. Thanks!
Tags: chaz sands, david wing, scotland, steve swain, uk, unit 23