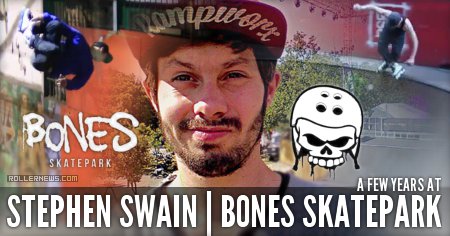 So unfortunately Bones Skatepark closed its doors for good a couple months ago.

I was browsing through my computer and came across an immense amount of footage from over the years… So i decided to put together a little edit of all the best tricks i have on film from over the years in Bones Skatepark.

The scary thing is, this isnt even half of it! – Stephen Swain.
Previously: Stephen Swain: A few years at Rampworx (UK).

Support Rollernews:
make your purchases on
Amazon via this link
. Thanks!
Tags: bones skatepark, steve swain, uk