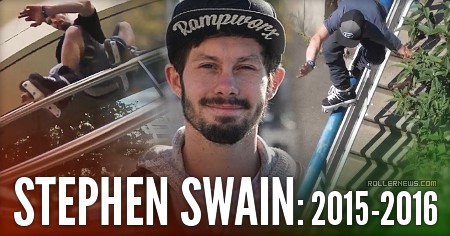 Some of the best footage I managed to gather over the last 2 years. Massive thanks to Conhuir Manweiler (Kaltik Hardware), Anthony Mackie (Noodlebrain Apparel), Matt Dearden (Rampworx) for the help and support in 2016. Plus a big thank you to everyone that helped me film. – Stephen Swain.

Support Rollernews:
make your purchases on
Amazon via this link
. Thanks!
Tags: best-of, steve swain