I never quit skating. After sustaining a concussion that made me lose my sense of smell and taste I took a much needed mental and physical break from skating and I started to take my health more seriously.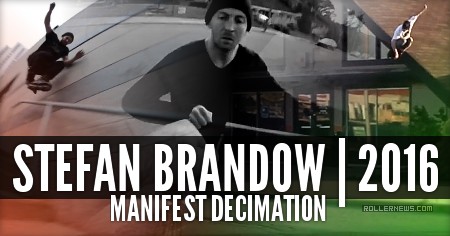 For the past 8 months I've been working full time for 5 multi-million dollar fitness brands doing their design and video. It has allowed me to have the ability to skate how I want to again.
Have fun skating. Do what you want. Wear what you want. Listen to what you want. Skate what you want. Do you and fuck what everyone thinks. – Stefan Brandow.

Support Rollernews:
make your purchases on
Amazon via this link
. Thanks!
Tags: stefan brandow