A 11 minute video compilation of some of the best skaters in the world. Shared by Louis Caura.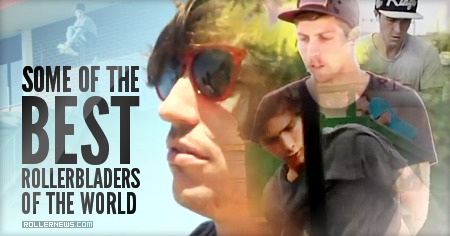 Featuring Yuri Botelho, John Bolino, Alex Broskow, Billy O'neill, Aaron Feinberg, Mark Wodja, Demetrios George, Brian Aragon, Jeph Howard, Erik Perkett, Iain McLeod, Stefan Horn, Dre Powell, Chris Farmer, Fabio Enes, Julien Cudot, Richie Eisler and Chris Haffey.
Music: Rob Dougan – Furious Angels (Instrumental).
Some of the best rollerbladers of the world: Part II.

Support Rollernews:
make your purchases on
Amazon via this link
. Thanks!
Tags: alex broskow, billy oneil, brian aragon, jon jon bolino