Shane Yost skating @ Shed skatepark (Australia).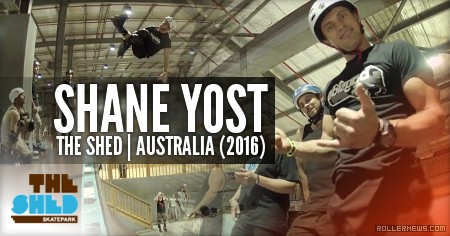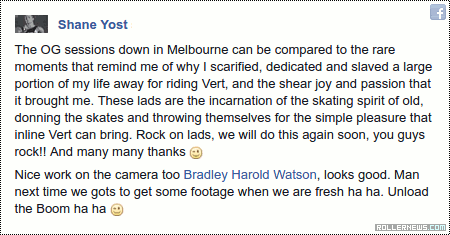 How to watch in 4k (if your device allows it): hit the cog on the player, choose quality / 4k, enter fullscreen mode. Sit back & relax.
Post on Facebook (login required).
Previously: Shane Yost: First 1260 ever landed (?) 1999.

Support Rollernews:
make your purchases on
Amazon via this link
. Thanks!
Tags: australia, bradley harold watson, shane yost, vert