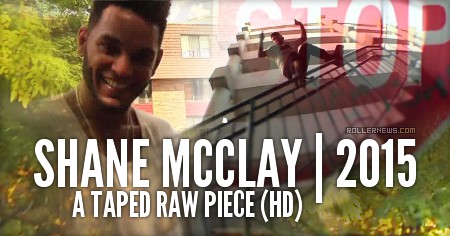 After Shane McClay's Mom Karen passed away last year he knew he had to come correct for her. Here he is representing hard for her and himself.

Shane has came along way this past year and this full part he really shows you that he is not stopping anytime soon.
R.I.P. Karen Marie Wise. Filmed and edited by Jeph Howard. Additional filming: Blake Cohen.
Music: 2 Chainz ft. Young Thug – Dresser.
Previously: Taped Raw: #hi6h (2015).
With Alex Broskow, Shane McClay & Jeph Howard.

Support Rollernews:
make your purchases on
Amazon via this link
. Thanks!
Tags: shane mcclay, taped raw