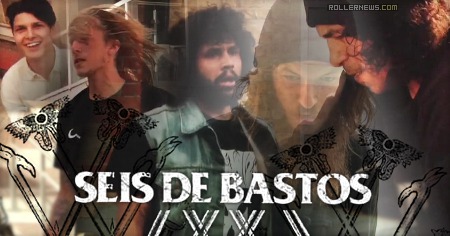 Shot during 2 years across Spain, Denmark, England, Sweden and Norway. A 73 minutes flick (Sellfy). Shot by Marc Moreno, Chris Dafick, Adria Saa and Seba Seufferheld. Camera contributors: Chris Smith & Thomas Sharman. Edited by Marc Moreno.
Featuring Leon Humphries, Chris Dafick, Carson Starnes, Mathias St. John, Adria Saa, Theo Reumert, Kare Lindberg, Jona Seufferheld, Marc Moreno, Seuba Seufferheld, Brian Bina & more.

Support Rollernews:
make your purchases on
Amazon via this link
. Thanks!
Tags: marc emanoh moreno, seis de bastos