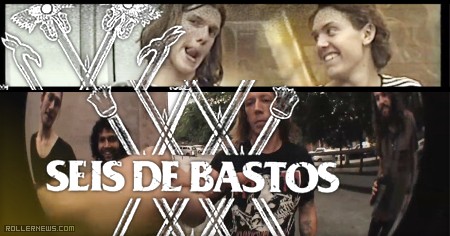 We wanted to share with you some of the B-roll footage from Seis de Bastos: second angles, falls & even some of the full tricks from the flick.
Seis de Bastos: shot during 2 years across Spain, Denmark, England, Sweden and Norway. A 73 minutes flick. Shot by Marc Moreno, Chris Dafick, Adria Saa and Seba Seufferheld. Edited by Marc Moreno. Video available @ Bigcartel. DISCOUNT CODE: VICTORY.

Support Rollernews:
make your purchases on
Amazon via this link
. Thanks!
Tags: marc emanoh moreno, seis de bastos