Carson Starnes. Atlanta, USA.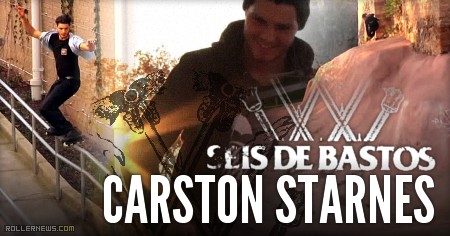 Seis de Bastos: featuring Seba Seufferheld, Chris Daffick, Adria Saa, Brian Bina, Kare Lindberg, Theo Reumert, Jona Seufferheld, Carson Starnes, Marc Moreno & Leon Humphries.
Check a teaser for each of the sections here!

Support Rollernews:
make your purchases on
Amazon via this link
. Thanks!
Tags: atlanta, carson starnes, seis de bastos