Pascal Morasse-Raymond was invited to be part of the Seba Summer Tour this year. He obviously took the opportunity to capture all those memories on camera.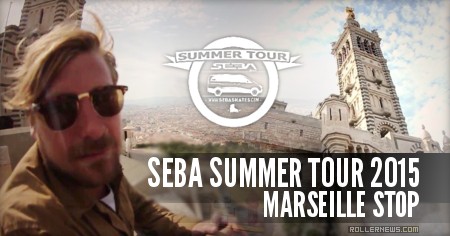 Filmed at the Marseille Bowl. Featuring Cj Wellsmore, Kevin Quintin, Pierre Lelievre, Anthony Finocchiaro, Antony Pottier & Pascal Morasse-Raymond.

Support Rollernews:
make your purchases on
Amazon via this link
. Thanks!
Tags: cj wellsmore, france, marseille, seba skates, seba summer tour 2015