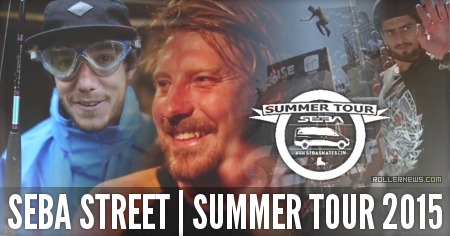 This is the second part of the Seba summer tour 2015. The team drove from Montpellier to Marseille and met up with local skater Kevin Quintin. Needless to say a session at Marseille's famous bowl was the number one priority!
Seba Summer Tour 2015: More Media.

Support Rollernews:
make your purchases on
Amazon via this link
. Thanks!
Tags: france, marseille, seba skates, seba summer tour 2015