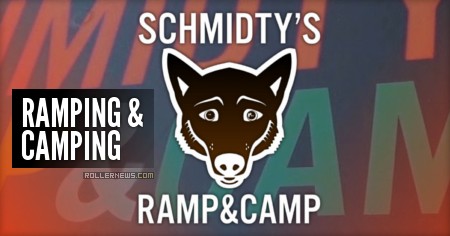 Established in October 2015. Schmidty's Ramp & Camp is an outdoor experiment located in WestLafayette, IN. Built by rollerbladers for rollerblading purely for the love, it is a place you can ride for FREE almost anytime.
Schmidty's Ramp and Camp needs your support, you can fund this project and help expand this experiment. For the next phase to get started they will need at least one truckload #2 stone to go under the ramps ($500), and a bunch of 1/2″ treated plywood ($1000). Once they hit the goal they will begin construction on something… Maybe bowl corners, maybe a flybox, or maybe something totally different!
Join the Facebook group "Schmidty's Ramp & Camp" to find the camp's address and to keep up with what is going on out here.

Support Rollernews:
make your purchases on
Amazon via this link
. Thanks!