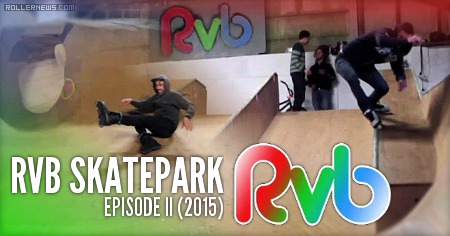 This spot has been smashed again by those fellow skaters: Guillaume Debuf, Mathieu Allart, Jeremy Kesler, Martin Gade, Anthony Aymard, Thomas Dalbis, JB Grammagnac, Pierre Bonnel, Chris Pullar, Richie Eisler, Dustin Werbeski and the coach Fredje Vanovertveldt ;)
Filmed & edited by Tony Martins. Additional angles by Yohan Ayllon. Music: Skread – Raelsan Instrumental.
Previously: RVB: The Secret Spot (2014). Here is the story of friends who decided on a new year's evening to build their own skating spot in their backyard. They spent their saturdays for a year working, here is the result.

Support Rollernews:
make your purchases on
Amazon via this link
. Thanks!
Tags: richie eisler, rvb