The last time the riders got together was during the Winterclash in February. Therefore the European Street Team hooked up in Lausanne Switzerland.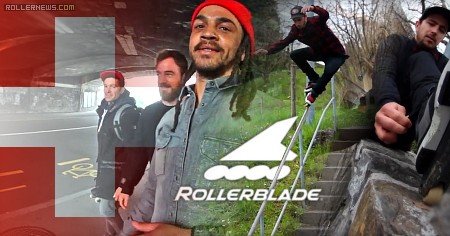 Maxime Genoud, who is born and raised in Lausanne showed the guys around in his hometown. Take a look at the manoeuvres by Guillaume le Gentil, Timmy van Rixtel, Warren Digne and Jeremy Suarez. Filmed and chopped by Jeroen 'Grindhoven' Wullems.

Support Rollernews:
make your purchases on
Amazon via this link
. Thanks!
Tags: guillaume le gentil, jeremy suarez, jeroen wullems, lausanne, maxime genoud, switzerland, warren digne