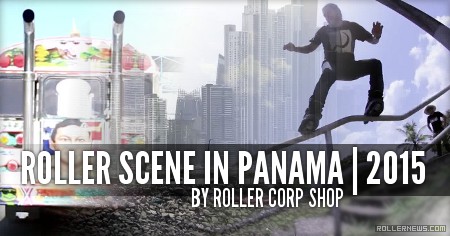 The roller scene in Panama is getting strong like it used to be in the past. It shows the dedication and love each of us put in the game. A quick scene report of Panama.

Produced by Roller Corp Shop and executed by Fridolin Eelbo, who also did the main camera. Second camera by Arquimedes Gonzalez and Miguel Alba.

Support Rollernews:
make your purchases on
Amazon via this link
. Thanks!
Tags: fridolin eelbo, panama