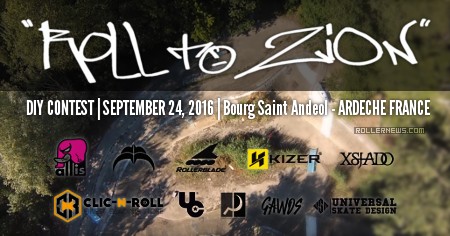 Roll to Zion D.I.Y contest 2016 will take place september 24 on an old abandoned water park with a dolphin shaped bowl and not less than 3 modules built for the event. Come join us in this extraordinary place located in the town of Bourg Saint Andeol (Ardeche, France).
Filmed by Vincent RAVEL & Yoan BOBILLON. Drone: Max ILLAIRE. Edited by Vincent RAVEL. Music: Damian Marley – Road To Zion (Feat. Nas).
More Infos. Thanks Yobobi.

Support Rollernews:
make your purchases on
Amazon via this link
. Thanks!
Tags: france, roll to zion