R.I.P. Edwin (2015) by Remy Cadier
The very last line he ever did, four days before his tragic death. Rest in peace dear friend. – Remy Cadier.
Outtakes of Edwin Wieringh from United Front 2: Trash (2003)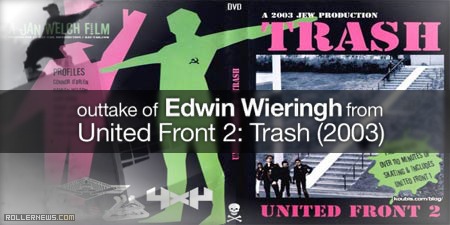 United Front 2 (Trash): Full Video | Post on Facebook.
Previously: Edwin Forever (2015) by Cavin Brinkman.

Support Rollernews:
make your purchases on
Amazon via this link
. Thanks!
Tags: edwin wieringh