Filmed by Olga Bouwhuis, Pieter Wijnant, Ben Harmanus, Thijs Tel, Erik Droogh & Vivien Butot.
Adapt Vegans Skates

Aprox. 894 grams for size 41 with souls.
Boot: 234.45 EUR (355 US $). Full Setup: 295.00 EUR (360 US$).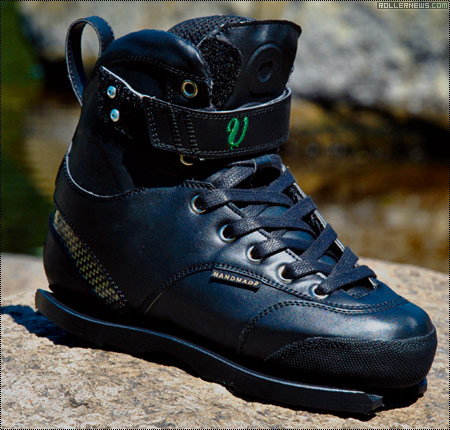 More Photos & Specs of the Adapt Vegan Skates. (Bottom of the page).
+ Hardware & Goodies. (wheels, anti-rockers, straps & more).

Support Rollernews:
make your purchases on
Amazon via this link
. Thanks!
Tags: adapt, adapt vegan, rik van huik