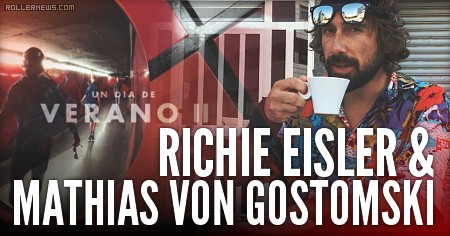 Watch some fresh clips of Richie Eisler skating Les Cortes skatepark in his shiny new Aeon proskates. There's a catch though, there are some clips of me in there too…. but don't hate… appreciate… me handing you the freshness. Or well… hollaa at Rich and film a better edit. – Mathias von Gostomski.

Support Rollernews:
make your purchases on
Amazon via this link
. Thanks!