Why the tragic death of extreme sports star Richard Taylor helped so many. Check the full Article on BBC.co.uk.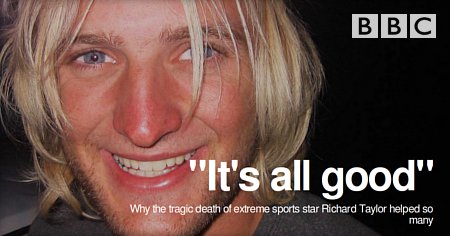 Richard Taylor had a catch phrase. If something went wrong in life – something that might send even the most resilient into a tail spin – he would break open his trademark smile and reassure those around him "It's all good". […]

Support Rollernews:
make your purchases on
Amazon via this link
. Thanks!
Tags: richard taylor, rip