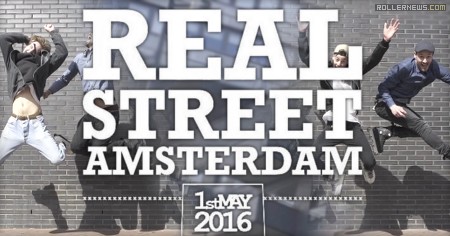 This year's Real Street was back in Amsterdam after a pause of 3 years, and it was such a great contest. The vibe was again amazing. This event was organized by Ivo Vegter (Thisissoul) and Davy Wouda, thank you so much for this event. – Jeff Hofstede.
Main camera by Jeff Hofstede. Additional camera work by Mike rood. Chopped & glued by Jeff Hofstede.
Results
Sam Crofts
Dustin Werbeski
Rik van huik

Support Rollernews:
make your purchases on
Amazon via this link
. Thanks!
Tags: amsterdam, real street amsterdam, real street amsterdam 2016